Delusions of Form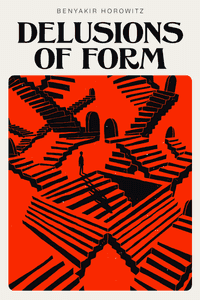 Published on: September 25, 2021
Cover designer: Mais Ahmad
As soon as I saw what Mais produced, I knew it captured exactly what I aimed to write. If you are interested in seeing more of her amazing work, I suggest you check our her websites.
Recovering Grandeur is the home page of the hospital of John's stay but has more to reveal as time goes on.
Purchase Links:
Related Stories:
The Human Error
"That's a doozy," one robot said to the other. "They call that a nightmare out there? Just a...
The Book
The world has lost all sense, or John Albuquerque cannot find any sense to it. Reality drops into the abyss as he crosses an endless desert. A factory disassembles his memories as he investigates his unresolved feelings. A house party ends with the disintegration of his body. But forget that. He only cares about one thing: that he exists. Well, he can't say that with certainty. The cosmos has abandoned him, and likewise, any way to know the truth is long gone, much less if such a concept exists. Inspired by the author's experiences in a coma, follow John Albuquerque on the many paths of a mind in decline.